dodgeball.bzfx.net:5220:: Dodgeball!
Posted: Sun Jun 24, 2007 10:50 pm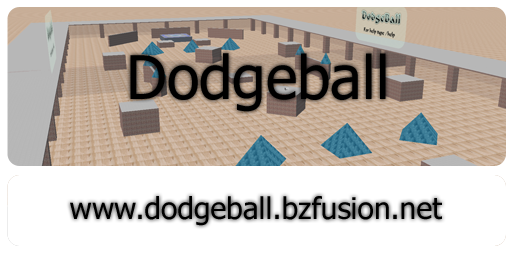 This server was up about one year ago, but it was taken down for a reason I do not remember.
The map functions as follows:
- There are jails on the edge, where tanks go when they are shot.
- To get out of jail, you need to shoot an enemy from inside jail.
- To win a round, you must put all of the other team's members in jail.
- You cannot cross the map, the teams are stuck on their own sides.
Map by Winny.
Dodgeball plugin by Theme97, with a few mods by Winny.
dodgeball.bzfx.net:5220