I haven't made a map in a while, and I always made CTF maps so I decided to make a fun map. And after some thinking I started to get work on a maze map, the maze layout was designed by the GIMP maze plug-in, I then loaded that image into blender and started to model it over that.
Here is a blender render of the maze..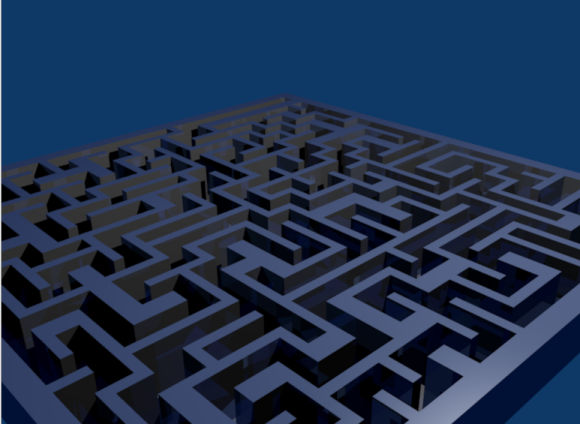 Things I wanted to know..
What style do you want it to be?
What size?
Should shots be allowed?