As DTRemenak announced
earlier today
, we're very interested in having students apply to work on BZFlag this summer and get paid for doing so. To help get the word out, there are now flyers prepared that are available in a variety of languages here:
http://my.bzflag.org/w/Google_Summer_of ... ion_Flyers
The flyer looks like this: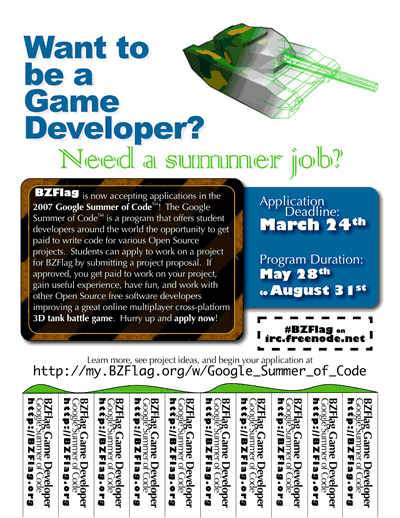 Please follow the link above, print out, and post these flyers around your colleges and universities (as permitted) to help spread the word. The deadline is just a few days away, so you can help out by posting the flyers quickly in places where computer science students will see them.
Cheers!
Sean