IFF we are once again accepted into the Google Summer of Code, there will be more announcements coming regarding various activities and opportunities we have planned. In order to get the word out again like last year, there is a 2008 Google Summer of Code promotional flyer available thanks to our very own Saturos graphic artist extraordinaire:
http://my.bzflag.org/w/Google_Summer_of ... ion_Flyers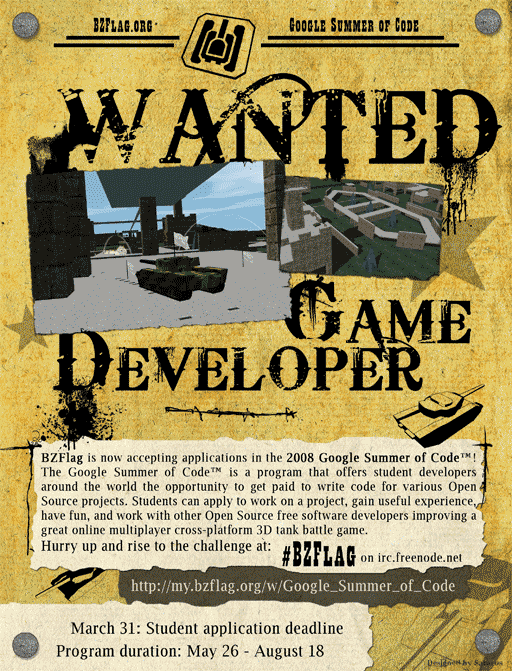 More details to be posted later if we are accepted, but feel free to post the flyer around local universities and colleges in the meantime. There are translations available in German and Spanish, thanks to whodaman and Manu respectively. Again, be sure to thank Saturos for the great design if you see him around!
See the wiki page for details regarding who can participate and timelines.
A mentor blog for the project has been created at,
http://tanks4code.blogspot.com/
Cheers!
Sean