Code: Select all
/%%%%%%%%%%% /%%%  /%%%  /%%%%%%%%%      /%%%     /%%%    /%%%%%    /%%%%%%%%%%%  /%%%%%%%%%
\/_/_/%%%/_/ \/%%% \/%%% \/%%%/_/_/      \/%%%    \/%%%  /%%%/_/%%% \/_/_/%%%/_/  \/%%%/_/_/%%%
     \/%%%    \/%%% \/%%% \/%%%           \/%%%    \/%%% /%%%  \//%%%    \/%%%     \/%%%   \/%%%
      \/%%%    \/%%%%%%%%% \/%%%%%%%       \/%%%    /%%% /%%%    \//%%%   \/%%%     \/%%%   \/%%%
       \/%%%    \/%%%/_/%%% \/%%%/_/        \//%%%  /%%% \//%%%    /%%%    \/%%%     \/%%%   \/%%%
        \/%%%    \/%%% \/%%% \/%%%            \//%%%/%%%   \//%%%  /%%%     \/%%%     \/%%%   \/%%%
         \/%%%    \/%%% \/%%% \/%%%%%%%%% by    \/_/%%%      \/_/%%%%%/   /%%%%%%%%%%% \/%%%%%%%%%/
          \/_/     \/_/  \/_/  \/_/_/_/_/  Agatha  \/_/         \/_/_/    \/_/_/_/_/_/  \/_/_/_/_/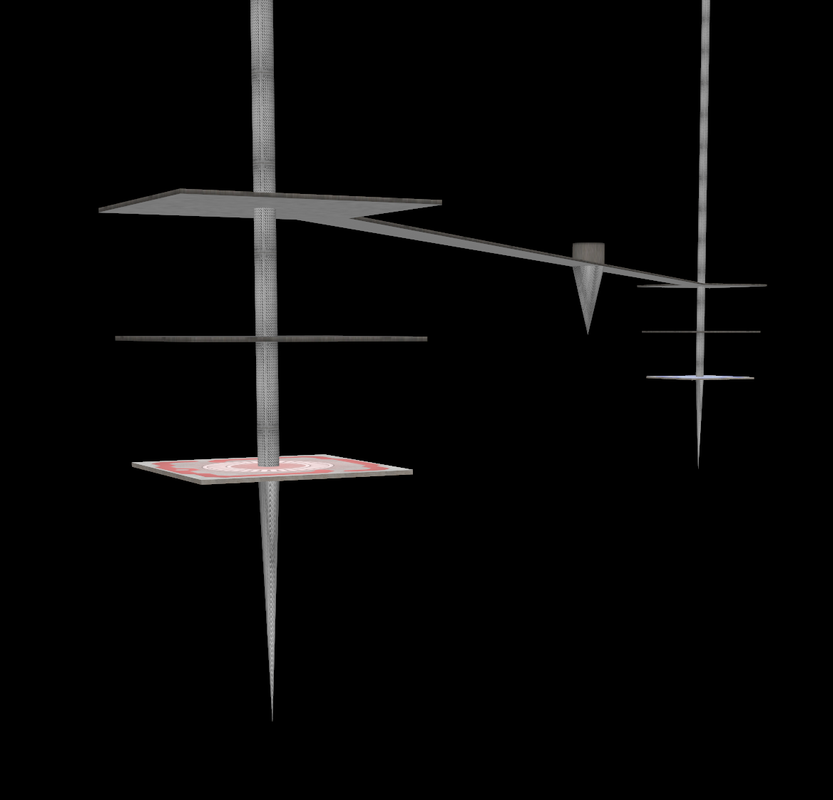 Here's my initial prototype of a very unpleasant map called "THE VOID". Everything's extremely simple: three platforms, with bases bottom and with a rail connecting the tops, and a small block, center. Because there's only one shot, you should actually aim (imagine that!).
You can only jump high enough for a single platform, and higher platforms are actually
larger
than lower platforms. However, jumping up or falling down is (barely) possible with rotate(+jumping). And you fall off, you die.
The textures aren't hosted yet. Once that's sorted, I'll release my prototype. There're also glitches with texture mapping, and I might make geometric tweaks too. But it's basically done.
-A